Know-how for the benefit of our customers

Our range of dyes is as versatile as leather and fur production.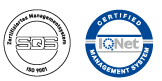 Products

Laboratory work

Enviroment and Ecology

Special developments

Fastness analysis

Ecology & Responsibility
Our experience for your products
Supply Program
Selected dyes for leather and fur
We maintain a corporate culture of true partnership with our customers.
Our service
Our laboratory is equipped with modern equipment and experienced staff who develop and modify dyeing formulas, test and evaluate dyeing properties, modify products for individual customer requirements. Our dye lines are innovated to follow the demand for higher fastness properties.
Your contact to AVELLIS SYNCO LEATHER (SWISS) AG
For your requests you can use our enquiry form. In order to reply to your enquiry, please fill in the following form – information marked with * is essential.